CHARLOTTE ALLISON came to be five years ago, born from a passion to create beautiful jewelry, that would also express a style and tell a personal story. Our story started with a unique design that inspired us to leave the comforts of what we knew to pursue a dream. Our designs are most often inspired by the women we encounter; what they wear, what they like, what they want. There is also a heavy influence from Mother Nature and her amazing gifts, hence the butterflies and flowers.  We know a design belongs in our line when it appeals to both our sensibilities, which tend to have a yin yang balance.  
Charlotte Allison is a five-generation family name, so it was a natural choice when we began this journey.
We hope you love what we have created.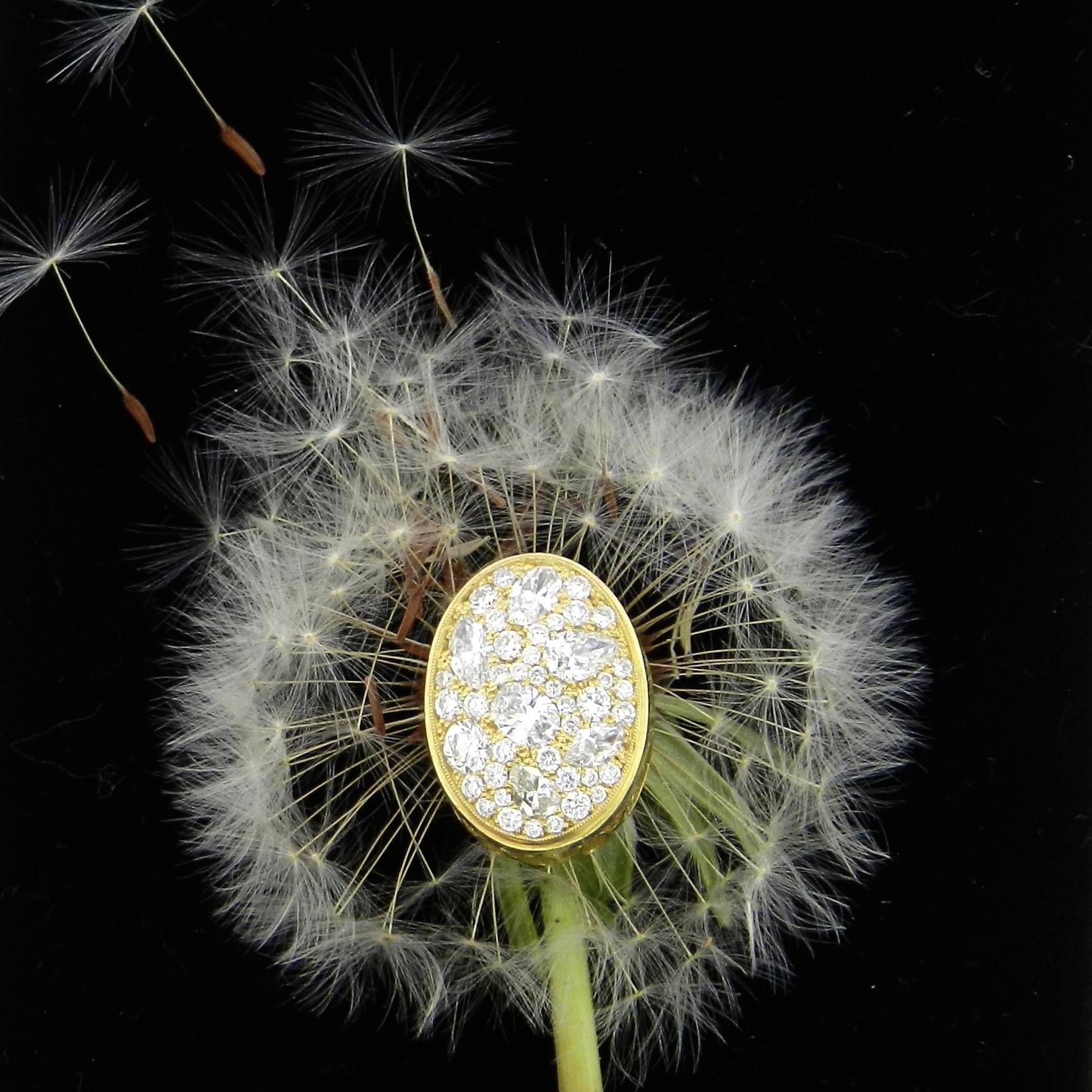 ---
Designer, Mother, Grandmother, Poodle Lover,  @allison_caj
"My friends ask me 'Are you crazy to start a business at OUR age?' It is simple. Creating jewelry is a pleasure.  No one really needs it. Jewelry is something that is beautiful. It is an entity that lifts the soul, as all good art does. The wonderful thing about jewelry is that, it is a thing that expresses love, joy, or a memory. Elizabeth and I have the rare honor to be a part of our customers commemorating the wonderful events of their lives.  We start every day with the desire to make a gorgeous thing that reflects the beauty of life.  
I must importantly add, who could resist the chance of working with one of your children. This is the blessing of my day. It is so much fun to see someone gain the ability to take an idea and make it real. And a beautiful reality at that. I have three girls and we keep trying to lure the other two in…..!"
Allison is the President and Founder of Charlotte Allison Jewelry. She is third in a line of five Charlotte Allison women. She raised three girls in Mountain Brook, Alabama, where she also owned a successful custom jewelry design business for many years. She studied at Hollins College, later GIA. She left retirement to begin a new business, which was named for her at the request of her daughters.
Designer, Daughter, Wife and Mother, @charlotteallisonjewelry
"For years I forced myself to do what I thought I should, scared to ever lean on my creative side. The artist within always wanted to do more, be more.
Growing up, watching my mother design jewelry, it became clear that jewelry is an art unto itself. Having the privilege to work with my Mom everyday, is the best. We laugh and learn along the way, both of us passionately striving to make beautiful, lasting pieces for the women who inspire us."
Elizabeth is the Lead Designer at Charlotte Allison Jewelry, learning under the guidance of her mother. She is the oldest of Allison's three daughters. Elizabeth's oldest daughter is also a Charlotte Allison. She and her husband Colin live with their three children in Mountain Brook, Alabama. She studied Finance at Auburn University, working in Sales and Marketing until she began Charlotte Allison Jewelry with Allison.